Our product review today is the Born Tough Men Cargo Shorts Grey Camo!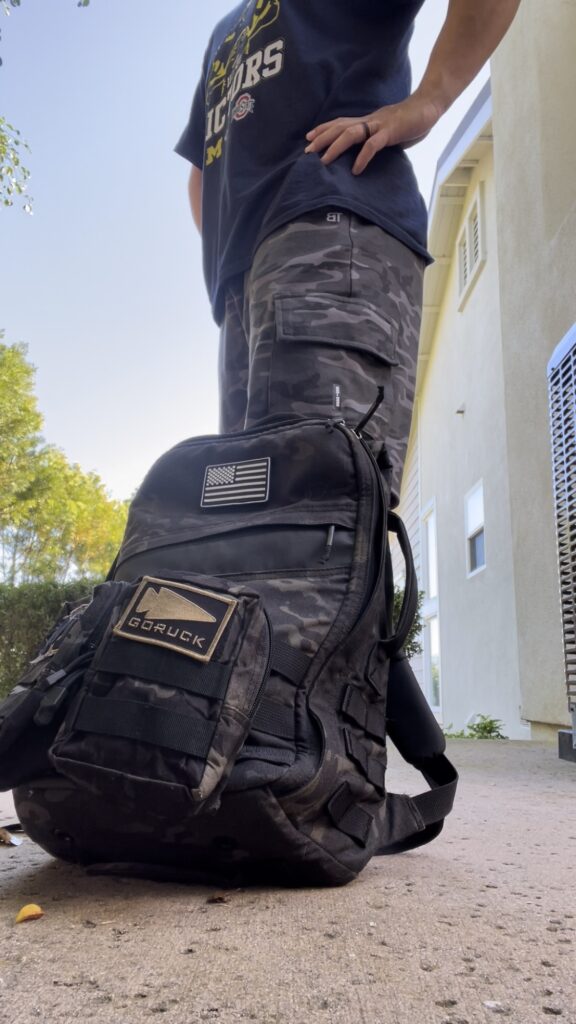 I used these shorts to train for the GORUCK Marine Recon Raider HEAVY event on November 4th-5th, 2022. It was fun to be able to match dark camo with dark camo.
THE GOOD
These shorts are VERY WELL MADE. The material is thick, sturdy, and I'd be surprised if even I could wreck them in training some how.
Pocket depth and quality never left me wanting, nor did they make me feel like I'd run out of space or lose items. The draw string is solid and the locking mechanism was a welcome sight. The zipper pockets were also a great addition at one side pocket and the cargos.
As with all apparel, one considers size and shrinkage — I'm 5'7″ and depending on what I'm training for… will walk around between 175-190 pounds. When the shorts first arrived, they sat just below my knees; after wash, just above — and, just the way I like it.
Overall, it's a fantastic product and I found myself wearing it… a LOT, admittedly, even when I probably should've washed it 😉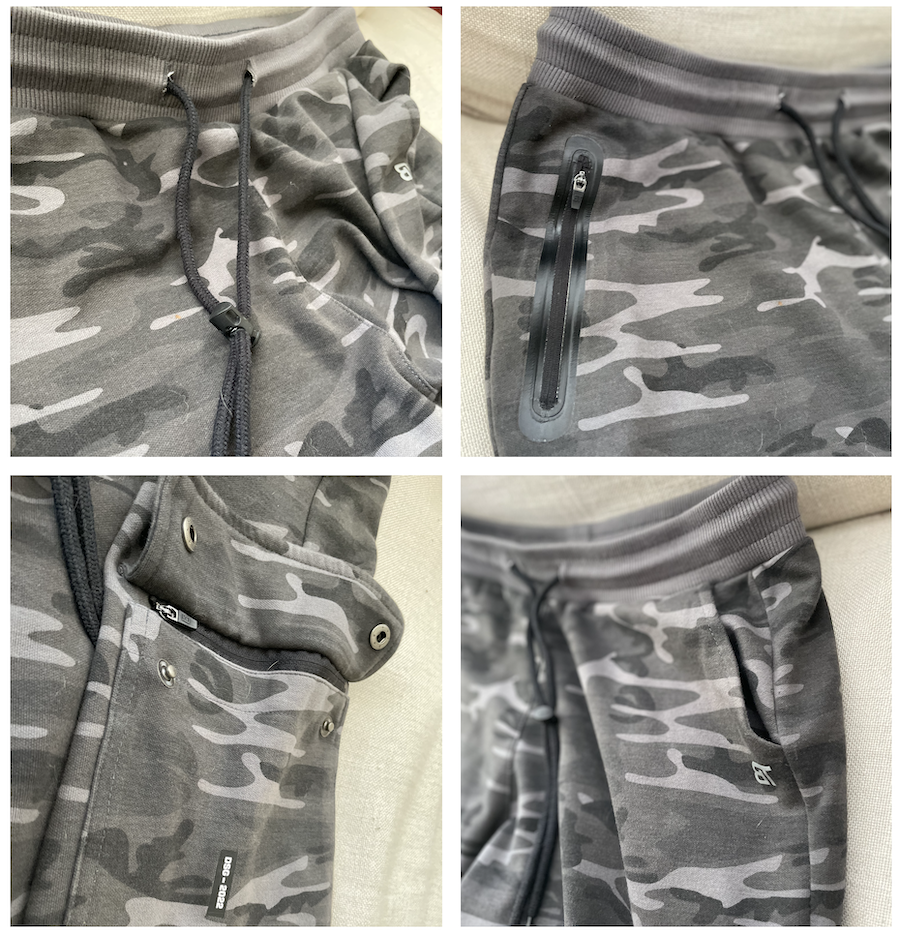 THE BAD
The only "bad" I can even point to is the drawstring locking mechanism. It wasn't as tight as I was hoping. Now, some of this is because I'm a bit bigger boned — so, during squats, the lock would slide out a bit, leaving me with more slack around the waist than originally intended. Ultimately, it's not a deal breaker by any means; you can always remove it and tie it up.
ME BEING PICKY
This is truly me being picky. First, I would've loved to switch the placement of the open pocket vs. the zipper pocket at the hips. This is because of my preference of carrying EDC items in my right pocket; which would make it easier for access and deployment. The second picky thing would be the button down flaps of the cargo shorts. I found they were in excess; the zippers did a great job and I prefer a more minimal profile so things don't catch on random edges around the training environment.
WHO SHOULD BUY?
This is a great product for anyone that like to wear belt-less training cargo shorts with durable materials and a fashion lean towards military, tactical, combat athlete sports. It's great for any type of cross training, running, rucking, and lifting. It's also great for lounging around the house — very comfortable.
VERDICT:
RECOMMENDED!
It's hard enough to find good cargo training shorts, much less not for 60-80 dollars. These shorts are currently on sale $35 USD. They size up well post-wash and I can't imagine myself wearing them through any time soon.
---
Thanks again to Mike at Elite Sports for making this happen! Again, be sure to check them out at: Elite Sports and Born Tough for fight wear and gym wear apparel. Also, visit their sister brand Viking Bags for motorcycle bags and apparel.